Purchase Opening Reception Tickets Online
Attend the Plein Air Brandywine Valley Opening Reception on Friday, October 20, 2017 at Winterthur Museum, Garden & Library.
2016 Competition Winners!
We're happy to announce the winners of the 2016 Plein Air Brandywine Valley Competition! Check out the prize-worthy work now!
Event Sponsors
Diamond Sponsor ($10,000)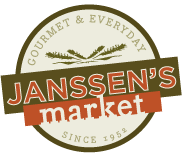 Platinum Sponsor ($5,000)
Gold Sponsor ($2,500)
Silver Sponsor ($1,000)
Bronze Sponsor ($500)
Plein Air Brandywine Valley Schedule of Events

Sunday, October 15, 2017
Artists Gathering at 6:30 pm. at the Uptown Performing Arts Center, 226 North High St., West Chester, PA 19380. Information about the event will be shared, questions answered, and surfaces stamped.
Monday, October 16 – Thursday, October 19, 2017
Opportunities for painting, drawing, and photographing incredible landscapes, gardens, museums, churches, and private estates will be provided. Artists are required to work only in allotted time frames. Work completed outside of those time frames will not be considered for judging. Also, all work is to be done outside, in natural lighting. Paintings or photographs of indoor spaces, although they can be included in the sale, will not be considered for judging. Please see the complete rules and regulations for artists.



Friday, October 20, 2017
Judging for the Plein Air Brandywine Valley competition starting at 4:30 p.m. Opening Reception, Art Exhibition and Sale opening at 6:30 p.m. at The Visitor's Center of Winterthur Museum, Gardens and Library for artists, patrons, and guests. At this time, artists may choose their favorite works for inclusion in the Artists' Choice segment of the competition. Wine, beer, and hors d'oeuvres will be served.

Saturday, October 21, 2017 - Sunday, October 22, 2017
Show/Sale and Exhibition continues Saturday and Sunday (10/21 - 10/22) from 10:00am - 4:00pm.
Sponsor Plein Air Brandywine Valley Opening Reception or Event!
Plein Air Brandywine Valley is seeking Opening Reception and Event sponsors!
A variety of sponsorship packages are available, each offering benefits as a thank you for your support.