Welcome to Plein Air Brandywine Valley
An Update for our Plein Air Brandywine Valley Photographers:
This year, our team has made a very difficult decision. Photography will not be included in Plein Air Brandywine Valley 2019. Making this decision even more difficult, we have personally grown attached to all of our artists over the years. It has been a pleasure working with all of you. On behalf of our entire Children's Beach House and Plein Air Brandywine Valley teams, thank you to all of our photographers for eight years of participation in a truly wonderful event.
Patrick M. McCoy
Chair, Plein Air Brandywine Valley
Plein Air Brandywine Valley is a painting competition, show, and sale featuring the beauty of the Brandywine Valley interpreted by the finest artists of our nation and beyond.
For one week, artists will paint the most scenic properties of the Brandywine Valley including private estates, land preserves, and renowned duPont properties.
All works entered into the competition will be judged and then displayed for viewing and purchase at an opening reception scheduled for Friday, October 18, 2019, from 7:00 p.m. - 10:00 p.m. at The Visitor Center of Winterthur Museum and Garden located in Wilmington, DE. The works will remain on display for purchase and viewing throughout the remainder of the weekend and are free to the public. (Saturday and Sunday, October 19-20, 2019 from 10 a.m. - 4 p.m.)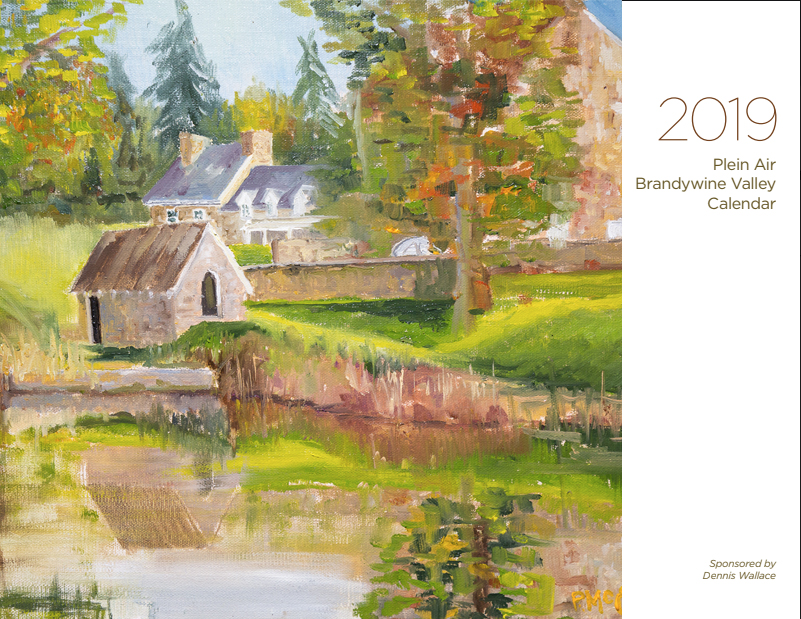 This beautiful one-of-a-kind limited production 2019 Plein Air Brandywine Valley Calendar is available for a tax-deductible $100 donation to Children's Beach House.
CLICK HERE to find out how your donations contribute to the vital work of the Children's Beach House, helping children with special needs reach their highest potential.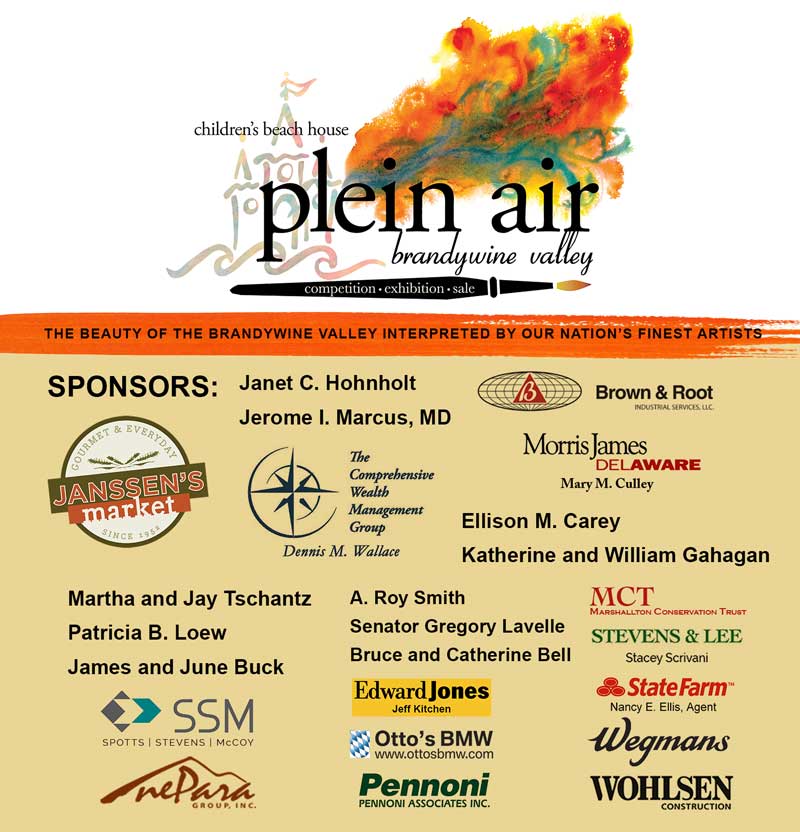 2018 PLEIN AIR BRANDYWINE VALLEY WINNERS!
PAINTERS
First Place: Henry Coe
Second Place: Tara Will
Third Place: Mick McAndrews
Honorable Mention: Carol Douglas
Artist Choice Award: David Diaz
Quick Draw Winner: Julie Riker
Nocturne Winner: Elise Phillips
Natural Lands Award: Randall Graham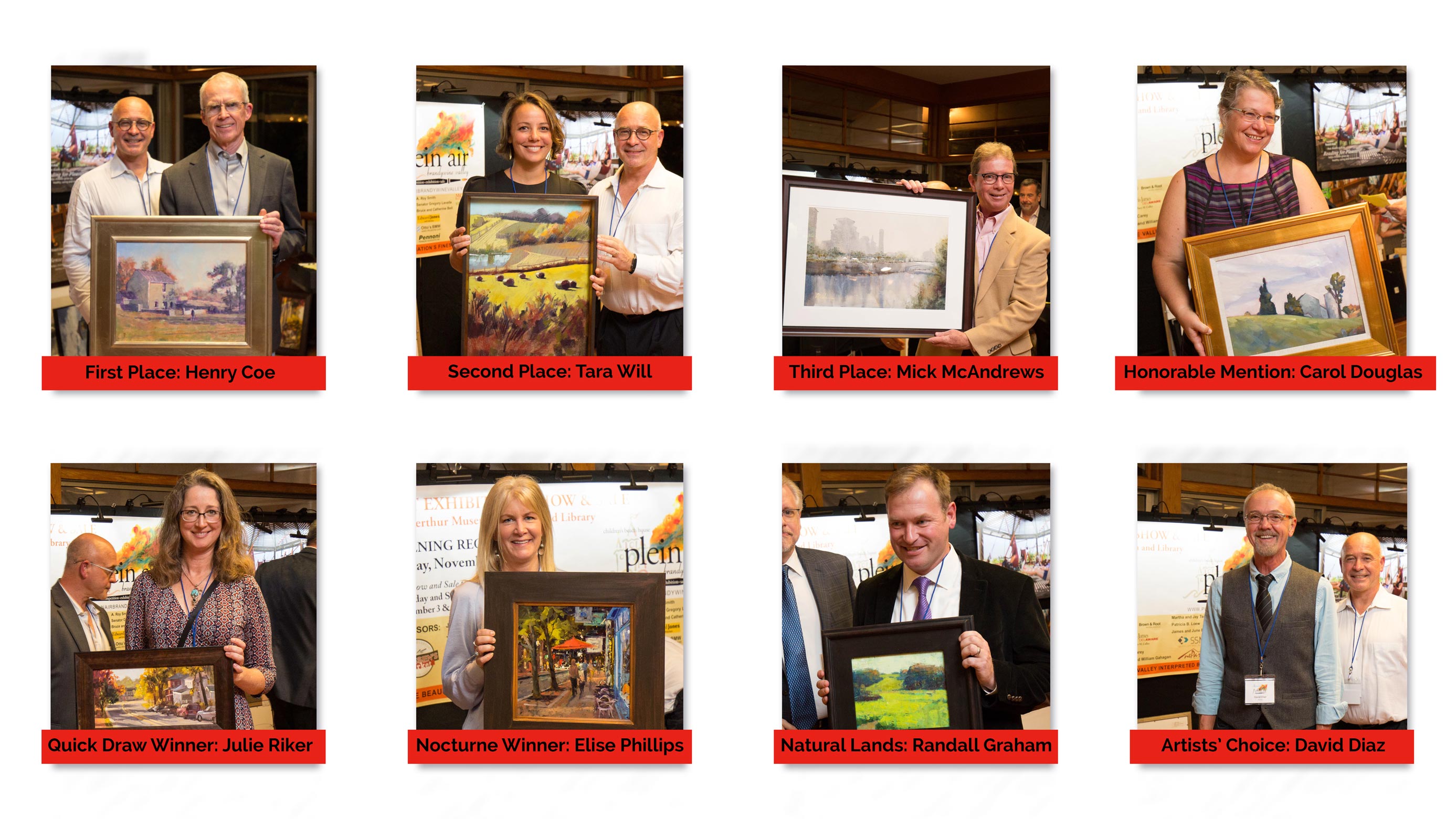 PHOTOGRAPHERS
First Place: Tim Porecca
Second Place: Diane Herrin
Third Place: William Hill
Honorable Mention: Jack Paolini
Honorable Mention: Ellis Underkoffler
Artist Choice Award: Laura Ducceschi
Nocturne Winner: William Hill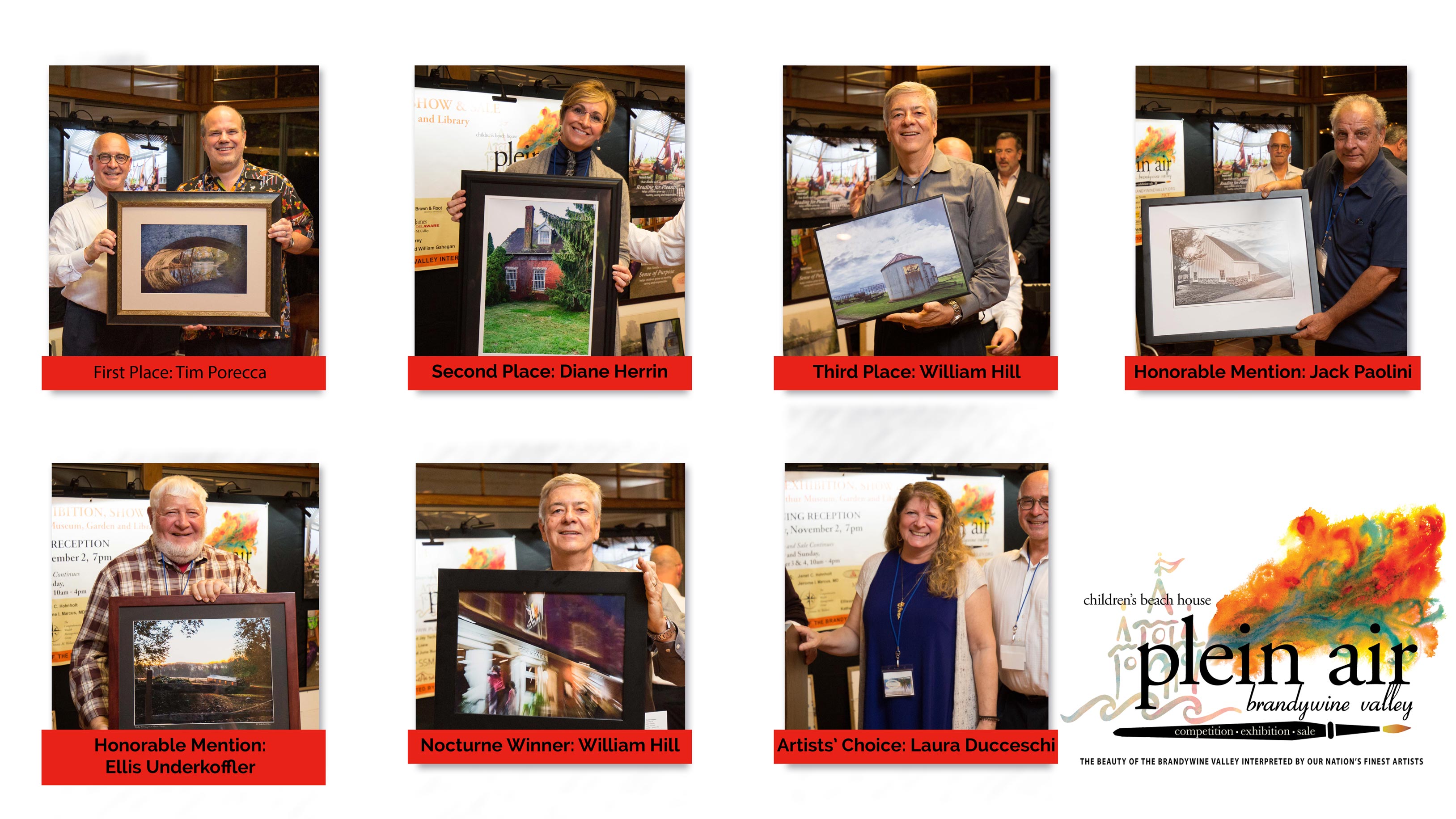 Click the button below and Like us on Facebook to get the latest updates and news for the event: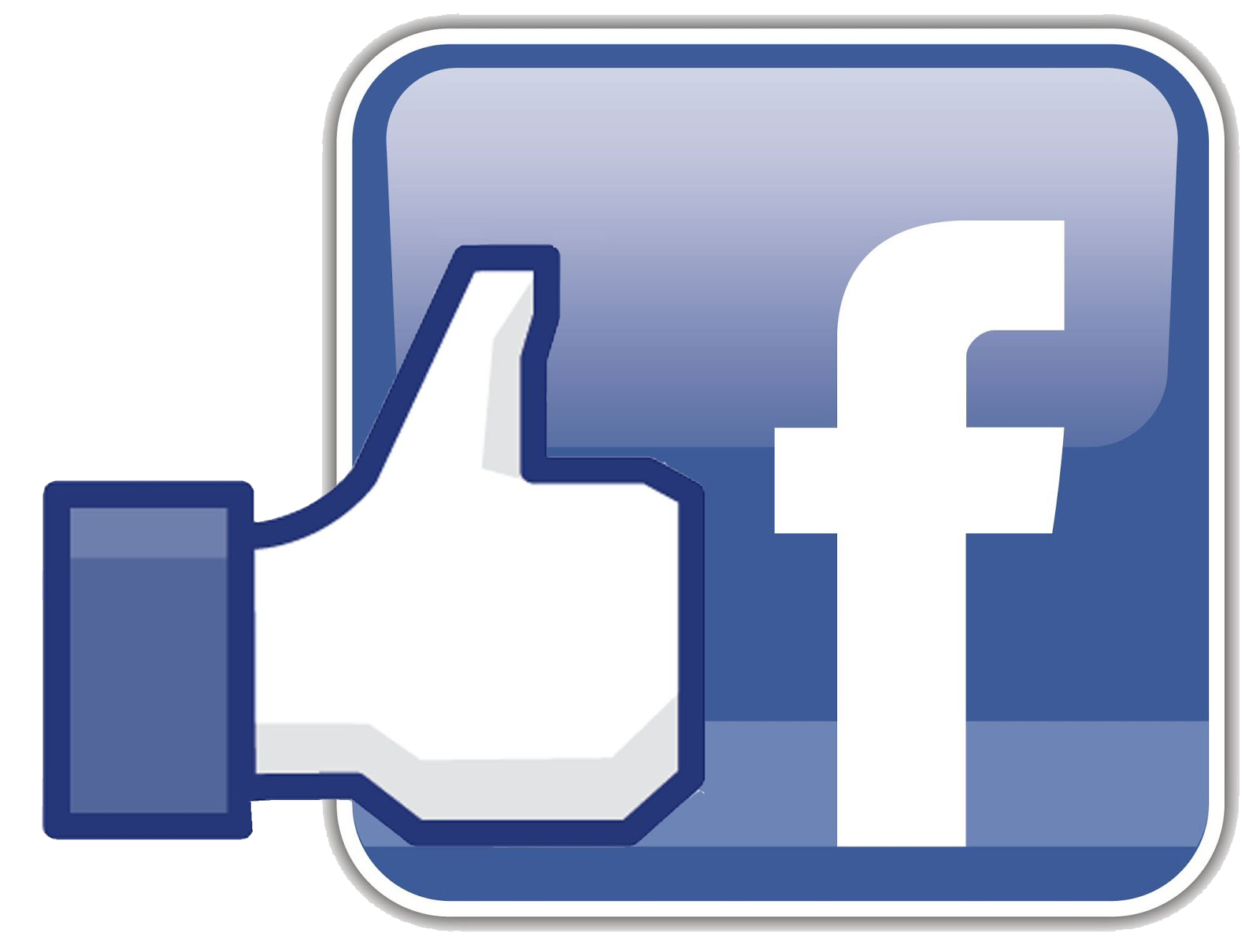 A portion of the proceeds from the art sales will benefit Children's Beach House.
If you're interested in participating in this unique event and competition, please see the applicant details.
For more information, contact us today.
And thank you to the Winterthur Museum, Garden and Library for hosting our Opening Reception as well as the weekend Art Exhibition and Sale!