Purchase Gala Tickets Online
Attend the Plein Air Brandywine Valley Gala on Friday, October 24, 2014 at Winterthur Museum, Garden & Library.
2013 Competition Winners!
We're happy to announce the winners of the 2013 Plein Air Brandywine Valley Competition! Check out the prize-worthy work now!
Event Sponsors
Diamond Sponsor ($10,000)
Linda K. Berdine Foundation
Friend of the Children's Beach House
Greehey Family Foundation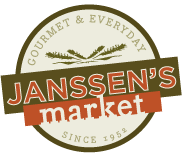 Platinum Sponsor ($5,000)
Bonefish Grill
Gahagan & Bryant
Wilmington Trust
Gold Sponsor ($2,500)
Spotts, Stevens and McCoy
Morris James
J. W. Pepper

Silver Sponsor ($1,000)
Cover and Rossiter, CPA
Friend of the Children's Beach House
Richard Garrett
Graham Foundation – Andrew Jefferson
Patrick McCoy and John Cigler
nePara Group. Inc.
Emilee and Jon Reynolds
Bronze Sponsor ($500)
Astra Zeneca
BNY Mellon Wealth Management
Jenni & Rob Brand
James R. & June Buck
Eileen and Martin Clark
COCA Art Gallery
Alexandra Ergon
Mary Helms and George Beckerman
Dr. Jerome Marcus
Midway Fitness and Racquetball
Elyse and Chad Moore
Jay and Martha Tschantz


Plein Air Brandywine Valley Schedule of Events

Sunday, October 19, 2014
Artists and sponsors will be invited to an opening reception will be held at The Gables from 6:30 p.m. - 9:30 p.m. Information about the event will be shared, questions answered, and surfaces stamped. Artists will have an opportunity for Q & A.


Monday, October 20 – Thursday, October 23, 2014
Opportunities for painting, drawing, and photographing incredible landscapes, gardens, museums, churches, and private estates will be provided. Artists are required to work only in allotted time frames. Work completed outside of those time frames will not be considered for judging. Also, all work is to be done outside, in natural lighting. Paintings or photographs of indoor spaces, although they can be included in the sale, will not be considered for judging. Please see the complete rules and regulations for artists.



Friday, October 24, 2014
Judging for the Plein Air Brandywine Valley competition starting at 3p.m. Gala, art exhibition and sale opening at 6:30 p.m. at The Visitor's Center of Winterthur Museum, Gardens and Library for artists, patrons, and guests. At this time, artists may choose their favorite works for inclusion in the Artists' Choice segment of the competition. Wine, beer, and hors d'oeuvres will be served.

Sponsor Plein Air Brandywine Valley Gala or Event!
Plein Air Brandywine Valley is seeking gala and event sponsors!
A variety of sponsorship packages are available, each offering benefits as a thank you for your support.